Light accelerated appliance
Light accelerated appliance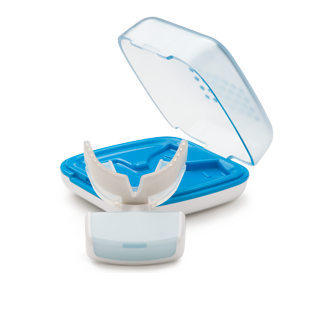 Light accelerated appliance is a clinically proven device that uses low levels of light energy to stimulate the bone surrounding the roots of your teeth and significantly increase tooth movement—thus, dramatically reducing treatment time for braces or clear aligners and lighting up your smile faster. Usually our treatment time is reduced by 65%. How it Works Light accelerated appliance uses safe, low intensity near infra-red light to gently speed up orthodontic tooth movement and reduce orthodontic treatment time with just one10-minute self-treatment a day.
Smart Device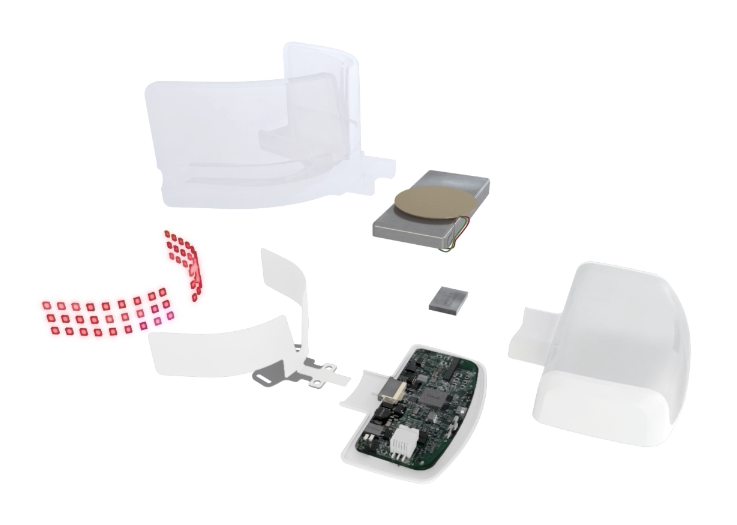 1.LED array – safe low level light (850nm infra-red wavelength).
2.Silicone mouthpiece– soft, waterproof, medical grade silicone, one size fits all.
3.Accelerometer – no buttons, no wires, self-timed treatment sessions.
4.Light Status – self-treatment session progress indicator, battery charge indicator.
5.Battery – wireless re-charging.
6.Advanced Bluetooth 4.0 - background syncing, tracking of the treatment progress on an iOS device for patients and doctors.
Fast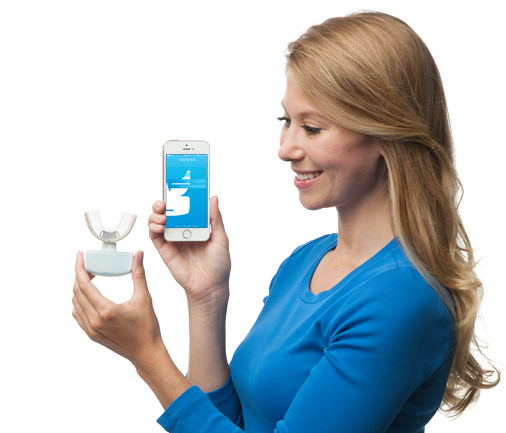 Just one fast and convenient self-treatment session of 10-minutes a day can reduce the orthodontic treatment by half, lighting up a new great smile usually in 65% less time. Safe The smart science inside the device is based on a clinically proven and safe technology that has been used in medicine for over 60 years and is documented in over 3,900 published articles. It is not only painless, but patients usually report no orthodontic discomfort as their teeth are being straightened. Easy Its smart design makes it easy and comfortable to use at home or away, while in bed or while watching a TV show - all without changing your daily schedule. And you only need to see us for check-ups usually every two months.
Available
Dr. Mark Kurchak at Orthodontie1.ch is one of the few orthodontists in the world where the Biolux Light accelerated appliance is commercially available. You just have to click here to schedule your free consultation.
Affordable
Light accelerated appliance using state-of-the-art Clear Aligners Full or Clear Aligners Teen treatment is only 7430.- CHF, with a convienent payment plan(first three monthly payments of 745.-, then 195.- per month or first two montly payment of 745.-, then 245.- per month) (6430.- for mild cases).