Invisalign Teen Treatment - An Alternative to Braces
Invisalign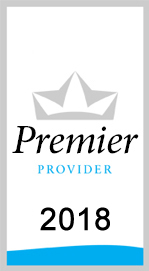 Invisalign® Teen is especially designed to address the unique dental needs of teens. With blue-to-clear color-changing aligners to show how long each aligner has been worn, six free replacement aligners in case some are lost or broken, and other changes designed to accommodate growing mouths, Invisalign® Teen is the perfect teeth-straightening system for today's teens' busy lifestyles!
Aligners can be removed to eat, drink, play sports, and brush or floss. However, they should be worn for the hours prescribed by the orthodontist each day.
A clear alternative
Invisalign® is a virtually invisible solution. In fact, virtually no one will know you are wearing them unless you tell. By using a series of removable aligners, Invisalign® straightens your teeth right before your eyes. Change them about every two weeks and your teeth will move little by little toward the smile you have always wanted.
Invisible, Removable & Comfortable
Invisalign® is comfortable to wear and it does not require you to change your busy lifestyle. You visit your doctor approximately once every two months to check your progression and get new aligners. Average treatment time is only about a year. Because aligners are removable, you can continue to eat your favorite foods while brushing and flossing normally to keep your teeth and gums healthy.

Ask Us How Invisalign® can Work for You
We are Invisalign® certified, and our office is among the Top Invisalign® Providers in the country.