About 家用电器缩短您的治疗时间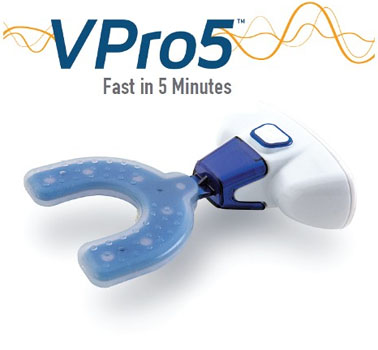 家用电器缩短您的治疗时间 is an innovative orthodontic device that uses high-frequency vibrations to complement your clear aligner therapy. Used for only 5 minutes per day, the 家用电器缩短您的治疗时间 vibrates gently to help ensure that aligners are fully engaged with secure seating. 家用电器缩短您的治疗时间 is a single device used throughout the course of orthodontic treatment, from start to finish to retention.
Key Features of 家用电器缩短您的治疗时间
Convenient 5 minute wear time
Gradual ramp up to full vibration frequency
Intuitive light notifications make for easy operation
Easy-to-maintain mouthpiece makes clean up a snap
家用电器缩短您的治疗时间 Components
家用电器缩短您的治疗时间 Oscillator
家用电器缩短您的治疗时间 Mouthpiece
Charging Cable & Wall Adapter

家用电器缩短您的治疗时间 Regimen - Simple, Easy, Fast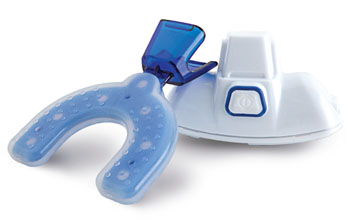 Patient utilizes the 家用电器缩短您的治疗时间 for 5 minutes per day
Patient bites down on mouthpiece firmly but gently (no clenching)
Patient presses white button to activate the oscillator
While 5 minute cycle is in progress, device continuously blinks blue
Upon completion of 5 minute cycle, device will blink green 3 times
How often should I use it?
Utilize the 家用电器缩短您的治疗时间 for just 5 minutes a day
Continue use for the entirety of your orthodontic treatment, or as otherwise directed by your treating clinician
How much pressure should I apply?
Bite down gently on the mouthpiece. There is no need to bite down or clench any harder than as needed to support the device
How To Guide
Connect the mouthpiece to the oscillator. Confirm that the device feels secure and stable.
Depress (apply firm pressure) the white on-switch on the oscillator to activate vibration function. A blue light will illuminate. Device will slowly ramp up to full vibration.
While wearing your aligners, bite down on the mouthpiece and begin vibration therapy.
The device will function for 5 minutes per use and will automatically shut-off after the duration of treatment.
LED Notification Light blinks green 3 times to indicate cycle is complete.
After use, clean and charge device as needed.
Cleaning the 家用电器缩短您的治疗时间
The mouthpiece should be cleaned after each treatment use. Detach the mouthpiece from the oscillator. Rinse the mouthpiece under water and let dry. Do not rinse or submerge the oscillator; however, it may be wiped with a moist towel.